11 weeks ago, the WHO declared the COVID-19 outbreak a pandemic. The virus has now become our everyday companion, more for some and less for others. The topic also leaves us no peace. We have made some changes in ChurchTools in the last weeks and months to make your work easier during this time. And we surely want to continue this with version 3.61.
Redesign of group information
There are two changes concerning groups. We have redesigned the group information. If you now call up a group, you will immediately see the redesigned chart. You will find the same information, but with a fresh design. If you are familiar with the new group homepage, you will notice strong similarities.
This is only a first small teaser of what is to come. But I don't want to give away much more than that here. 😉
Display number of free seats
We are pleased to see that our offers and changes in ChurchTools have been so positively received in the context of the pandemic. To help you better organize events with participant restrictions, we have added a little something to the group homepage, but it offers great added value.
On the group page you can now see how many seats are still available or whether the group is already full.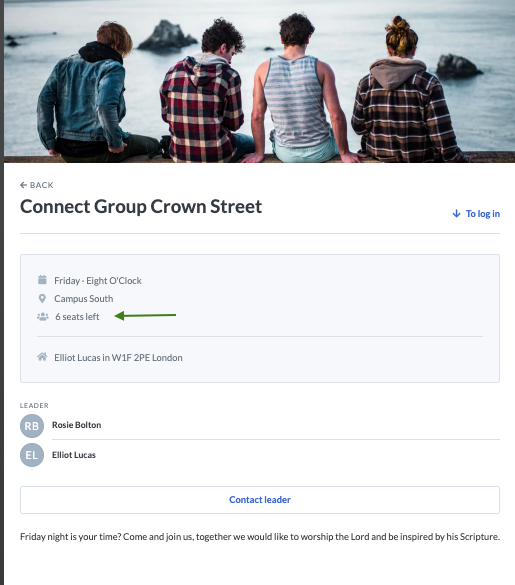 Simplified chat setup
If we're not thinking about COVID-19 right now, we're heavily involved in advancing the ChurchTools chat (for beta testers). One of the things we learned from your feedback is that it is more complicated than expected to actually activate the chat.
We have now solved this problem with the new version. If the chat is activated in the admin settings, you can still adjust certain settings, but ChurchTools will set everything up automatically in the background so you can start right away.
Further changes
If this is not enough for you, you will find all changes of this and earlier versions in our Changelog.
We hope you like the new version as much as we do. As always, you may leave praise and criticize in our forum.