The new version of the ChurchTools app brings some new features right at the beginning of the year. For example, you can now receive sign up notifications, the check-in has been improved and the app takes into account the church's own translations.
---
Sign up Notification
With ChurchTools v3.81 we have introduced sign up notifications. These are sent to the users via push message.
Sign up notifications can be sent once per group to remind people about the group or the service. For example, you can remind people to register for a church service.
In the app, each person can individually set for which age groups and target groups he/she would like to receive the notification. Because in this way parents can also be informed about children's programs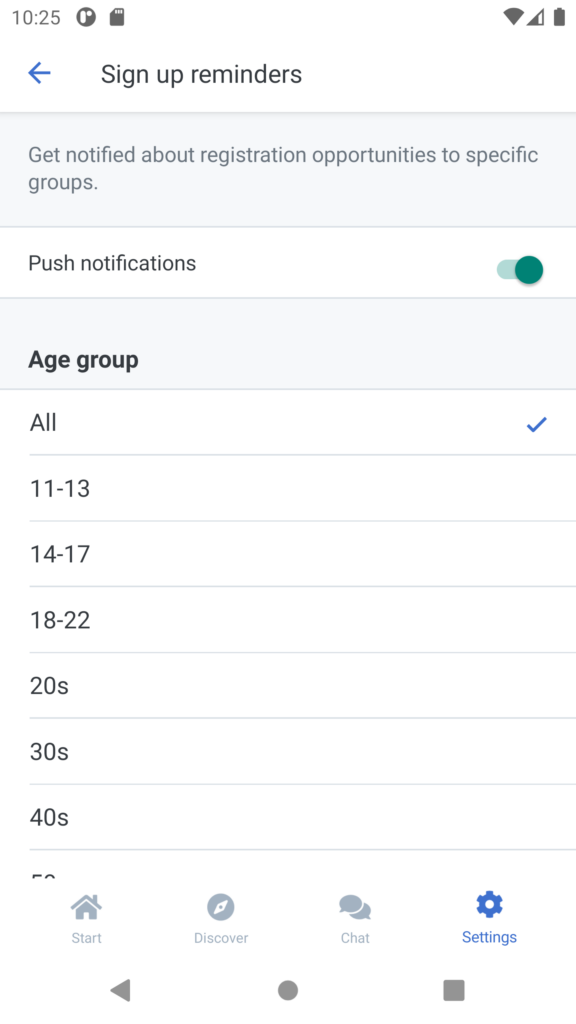 ---
Check-in: mark people as absent
Check-in has also seen some changes. We can now mark people as present or absent using simple swipe gestures.
The design has also changed slightly. With this, we are taking the next step towards a uniform user experience.
---
Group participant fields: Subtitle
In Churchtools v3.80 we have introduced subtitles for group participant fields. This makes it easier to describe the forms and fields, and also helps guide people through the registration process with helpful information.
These subtitles are now also displayed when editing with the new app version.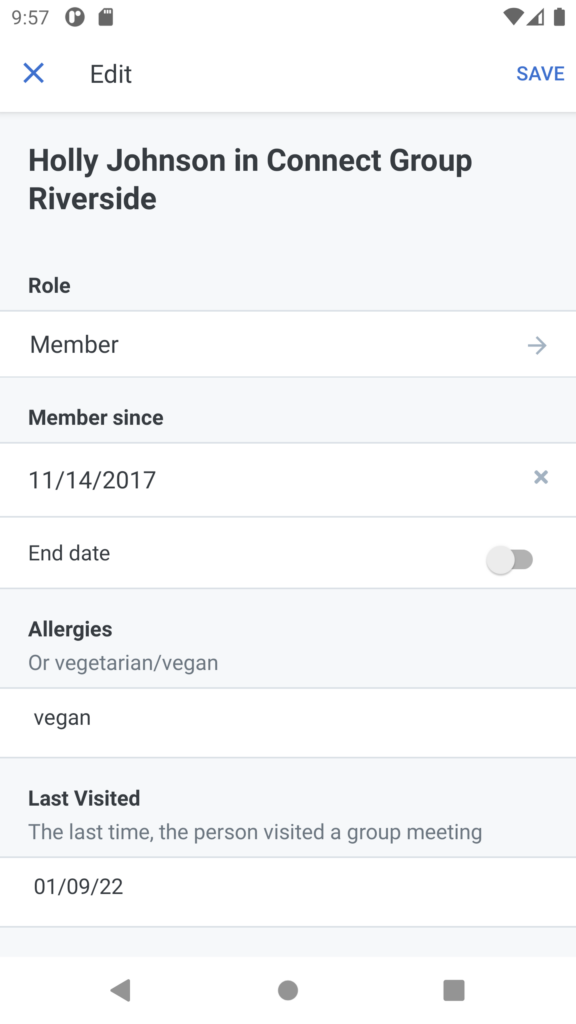 ---
Custom translations
ChurchTools offers the possibility to customize the translations. This makes it easier to integrate terms from your own church into ChurchTools. If your church uses its own translations, the app now takes this into account and applies these translations.
---
Further changes
If this is not enough for you, you will find all changes of this and earlier versions in our Changelog.
We hope you like the new version as much as we do. As always, you may leave praise and criticism in our forum.