Hi everyone. We had a quick chat with Pr. Bruno Nicoletti from the ICG Karlsruhe, an international church located in Karlsruhe (Germany). They have an average of 11 different nationalities in their services and organization for sure is a challenge when dealing with so many different cultures. See our conversation below.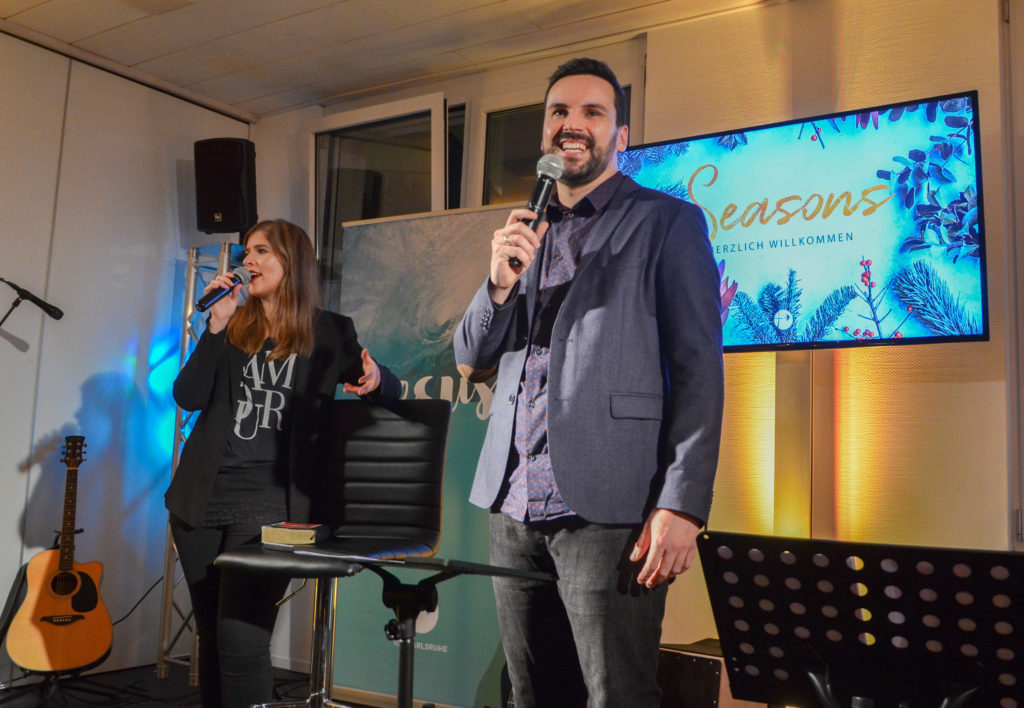 Interview
Arvaldo: Hi Pr. Bruno Nicoletti, thank you for your time and for sharing a little bit of you experience using ChurchTools in your church. Could you please tell us more about you and your church?
Pr. Bruno Nicoletti: Hello Arvaldo, hello everyone. Sure! I am 31 years old, married and for 2 years I am the lead Pastor of the ICG Karlsruhe in Germany (Internationale Christliche Gemeinde). We have an average of 50 people in each service and two services a week, always on Tuesdays and Saturdays. Regularly we have 11 different nationalities in our services.
Arvaldo: 11 nationalities! Very interesting. What was the challenge or problem that made you start using ChurchTools?
Pr. Bruno Nicoletti: It was the beginning of our pastoral ministry and we needed to build a solid and basic structure for our church, since the organization of the order of service until the organization of the various church groups. We also needed to have a consistent and up-to-date contact database of our members, visitors and friends. Besides that, in an international church we have different cultural behaviours regarding planning, organization and calendar management, which can be very tricky when scheduling volunteers once the teams are small and we need to count with everyone. These were some of the challenges.
Arvaldo: Did ChurchTools help you to overcome some of these challenges?
Pr. Bruno Nicoletti: Yes! It is very good to be able to send the automated service requests and let people tell confirm or decline the invitations. Also, it's great that they get a reminder a few days before the services, we can be more relaxed with the planning. We could then create the structure we had in mind.
Every week we upload the order of service with the songs that will be played for all our volunteers and by the way, we use the integration with CCLI. Seeing the songs we planned in the past makes our report also easier, before we forgot to send this information to CCLI.
I believe ChurchTools is extremely useful and it is getting each time more intuitive and accessible, through the web browser or thought the new app for smartphones. We strongly recommend ChurchTools to all churches.
Arvaldo: Awesome! I want to thank you again for sharing a little bit of your experience with us. It was great to hear your story.
Pr. Bruno Nicoletti: Great to talk to you guys. Many blessings, bye-bye.
Allow your church to experience the all-in-one solution to connect people on the go now and join over 1.000 other churches using ChurchTools!