Challenged by the lockdown of Corona and the growing online offer of my church, I was looking for possibilities of contemporary advertising, since nobody could use analogue flyers and posters right now. With chat as a new means of communication, a whole new scenario for use in the church was created: the distribution of digital advertising material to church members for direct use in their own WhatsApp or Instagram story with a corresponding link to the YouTube channel or website with further information.
Preparations
The picture for my stories has to be created first of course. It is absolutely necessary to pay attention to the appropriate licensing of the image material, which is why I like to use databases such as Unsplash. Here I get hundreds of free usable pictures, which have been photographed in high quality. For image editing and composition I use the program suite of Affinity (there are currently still test versions for 90 days).
So much for the external preparation of my material. In ChurchTools I first created an open group "Subscription digital flyers". Joining is effective immediately, so I have no administration there. However, for external persons a record is not created directly, but I am notified by mail, so that I keep control here.

By assigning permissions, I can specify that the chat is read-only for participants and that they cannot actively write. Thus I guarantee that the flow of information only goes in one direction. If there are any queries, the persons have to write to me privately.

Procedure in practice
The desired picture for the service is finished and exported as JPG. By saving it in the Cloud, AirDrop or similar I get the file on my smartphone. Then I can add and send it via the "+" in the chat.
If the receiving person now clicks on the picture, he or she will see the preview and can now use the arrow to call up the "Share" menu and distribute our digital event advertising directly. Be it in other messengers as message or status picture, Instagram or Facebook.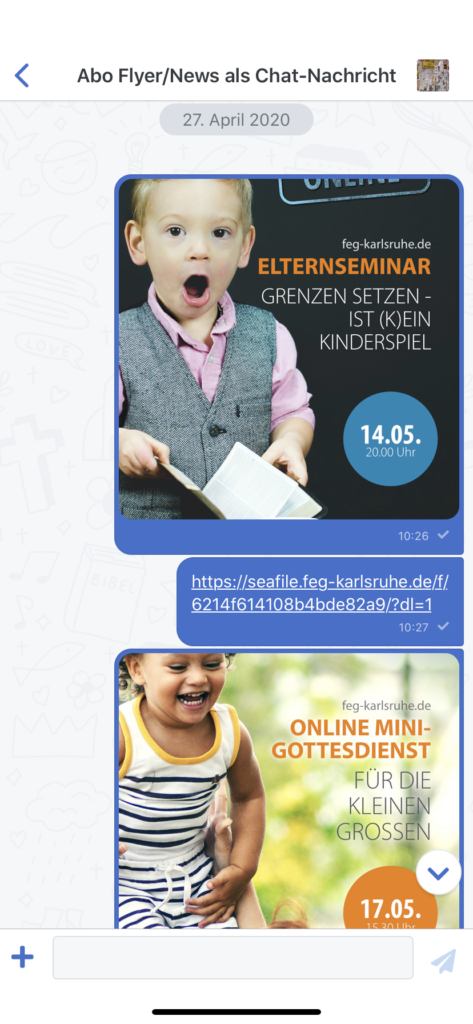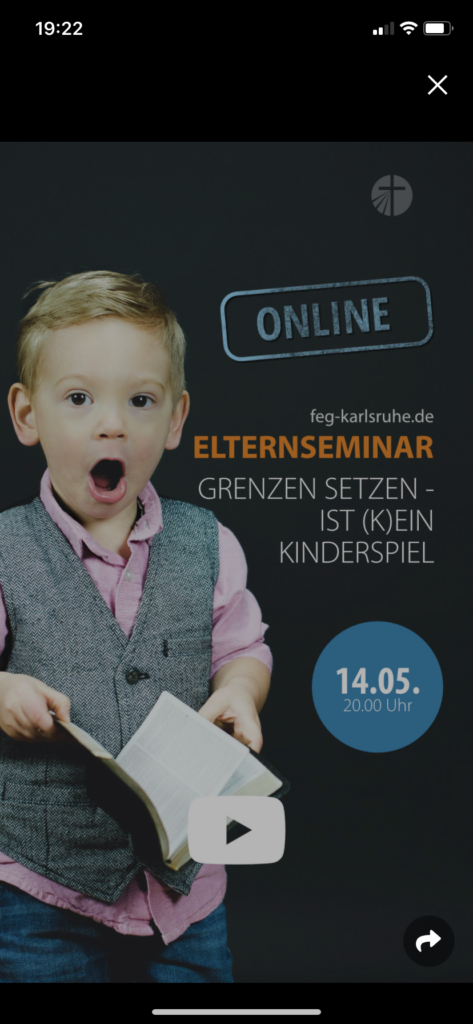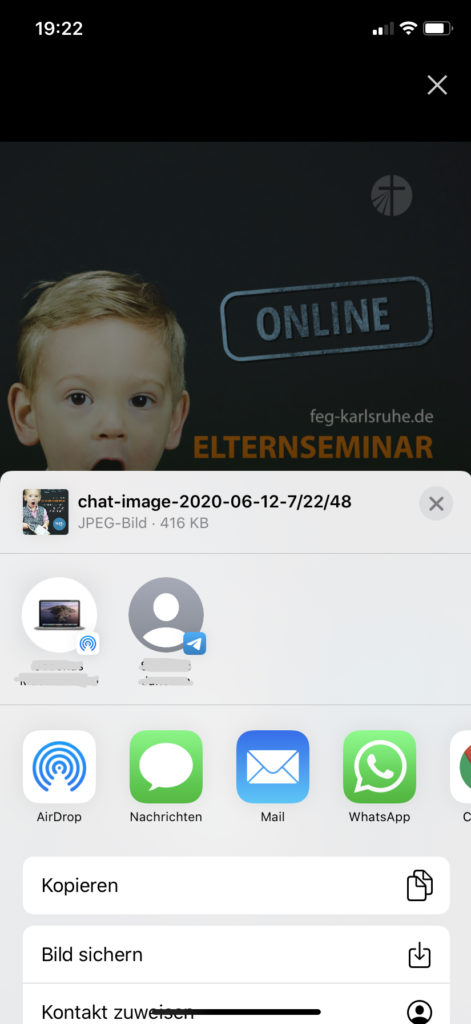 Conclusion
After I had introduced all the above to my church and did not add all the people directly to the group, but offered it as an option, the whole thing developed rather slowly. But: digital advertising is already bearing fruit internally and people ask: "Where did you get the picture? I want to put that in my status too." That's how the app spread throughout the church in a very natural way. Thus, the new chat function in the ChurchTools app can be used in many ways and can definitely be an alternative to the traditional mailing list.