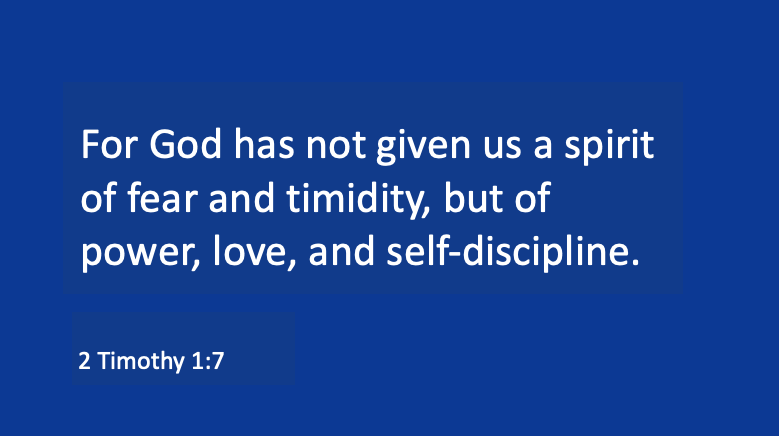 This Bible verse has been much quoted in recent days by clergymen, pastors and church boards, who have had to inform their churches with a heavy heart that the core of every church life, the Sunday service had to be canceled for an uncertain period of time.
Over the last two weekends, our staff got together to discuss how we can now use our tools to help churches deal with the new situation in a very practical way. And also in our forum some churches are already networked and discuss e.g. just how to offer a live-stream of the service to their own church community within a short time.
It is really impressive to see and hear what the various congregations have put together in a very short time.
Chat
We think another central point that is now coming into focus is communication within the church and how to bundle it. Already during the Willow congress end of February we presented the possibilities of chatting in the ChurchTools app and wanted to start the beta phase in May.

Due to the current situation we see how important this possibility of communication has become and have decided to push the further development of the chat at full speed so that it will be available to all ChurchTools users at least in a beta version in the short term.
We are currently testing the chat internally with our staff and will (probably) test the chat this week with the first churches.
As soon as these first tests are successful, we will gradually invite more beta testers to use and test the chat with us.
The chat allows you to chat with individuals, start a group chat and also event chats should not be missing. This means that for a planned service or event all those on duty can participate and thus get in touch very easily.
Today information must be communicated quickly. For example, an information channel can also be created via the group-internal rights. This allows the leader to write in the chat and distribute information, but all participants have read-only access. So it is possible to share information quickly without the risk of escalating the chat with 200 people.

Support
We as a company are in the fortunate position of being able to work remotely, i.e. independently of our physical office building. Therefore, we already sent all our employees to the home office last week in order to be available to our customers with all our services.
As some of our support staff currently have to look after their children at home, response times may be slightly delayed, but we assure you that no message from you will be lost.
Last but not least, we wish our customers the confidence that God is in control and that we can get through this crisis together. May God bless you richly in these times.
Stay healthy and above all stay at home.