The last version was released 2 months ago. Normally we release a new version in a 3-week cycle. This time it took a bit longer, because some vacation periods overlapped and we extended this sprint (development cycle).
In the meantime we have developed quite some new things for you. And "new" is exactly the first keyword:
New Icons
The new version comes with a new set of icons. We have updated the library that provides us with all icons. Not only do the new icons look more stylish, they also give us more ways to make ChurchTools features even clearer.
New log view
In our forum, we have once been asked why the log displays so few log messages and whether it would not be possible to store this information longer. The log messages are of course stored! We do not delete important log entries. But the view is a bit outdated and did not offer the possibility to display older entries.
At that time I decided to revise this project once and now the time has come and the new log view may be used by you.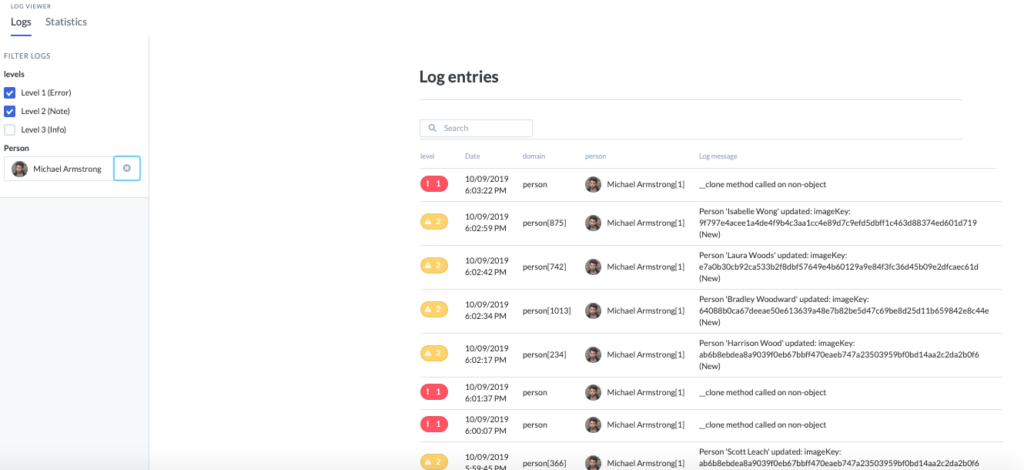 The new log view shows the entries in our new table format and over several pages you can browse all entries. The search field offers the usual functionality to filter all log entries.
The new filters on the left side now allow to view entries even more detailed. In other words, the person filter helps me to see only actions of a certain person and by using the levels, I can only display "Errors", for example.
Now it is easily possible to narrow down errors exactly and to find error messages.
New Facts Type
The latest news can be found in the Events module using Facts. For example, you can use facts to wonderfully document the number of visitors or the amount of the offering and later evaluate them in the Reports module. With the new version it is now possible to select a second fact type: the selection field.

The dropdown menu in facts thus allows you to specify different types. For example, you can specify the type of service.
In addition, it is now also possible to specify default values for facts in the event template or when creating the event. The facts are then automatically filled with the default values. This will also certainly be of help when planning the services for the coming year.
Further changes
If that's not enough for you, you can find all changes to this and earlier versions in our Changelog.

We hope you like the new version as much as we do. As always, you can leave praise and criticism in the forum.