Hello dear readers. We had a conversation with Maureen Hill from the Basel Christian Fellowship about their experience using ChurchTools to manage their church. it was very interesting and you can read it below.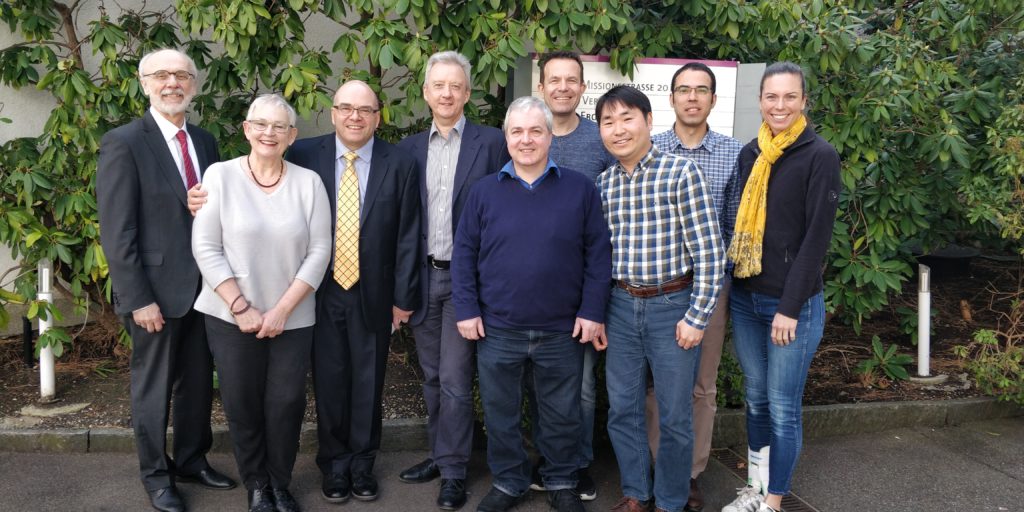 Interview
Arvaldo: Hi Maureen, thank you so much for your time and for being open to share how your experience with ChurchTools has been. I am excited to hear your story. Could you please starting by telling us a little bit about you and about your church?
Maureen: Hello everyone, my name is Maureen Hill and I live near Basel with my husband Mark, who is an elder of the church.
I serve on the Board as the Treasurer and have done so now for about 25 years. Our church is called Basel Christian Fellowship, located in Basel, Switzerland.
We are a very international fellowship with about 250 regular attendees. Our services are in English. Apart from our main Sunday Worship service, we have several life groups meeting at people's homes, as well as prayer meetings during the week.
Arvaldo: Very interesting!
Maureen: Oh, we also have a very active childrens' ministry, 3 age-groups for Sunday School as well as Crèche ministry on Sunday mornings.
Arvaldo: Sounds very nice! Your church is already using ChurchTools for over one year already. How were things regarding organisation through a system before ChurchTools?
Maureen: Before ChurchTools we had a software that we had been using for a long time and it was very useful. However, like many software options, it became a bit out of date and started getting difficult to maintain sometimes making it less easy for the church family to communicate. Organising and scheduling the rota was taking more time. An additional fact was that we could not really update the system. And then we found ChurchTools.
Arvaldo: In which ways could ChurchTools help your church to improve the organization and planning?
Maureen: ChurchTools has made managing our church activities and rota a dream. Communication has been made so much easier and our church family really is a family now as the various groups can use the tools available.
A very important factor for us is also the good security elements within ChurchTools that protect our church family members' data. We also are very grateful for the excellent support and expertise of all at ChurchTools.
Arvaldo: I love to hear these statements and to know more about individual experiences of other churches. I want to thank you again for sharing a little bit of your experience with ChurchTools. A big thank you!
Maureen: You are welcome. Many blessings to everyone.
Allow your church to experience the all-in-one solution to connect people on the go now and join over 1.000 other churches using ChurchTools!